Twenty eight years
from that glorious June day at the Lord's, Indian cricket is yet again one win away from being the undisputed world champions.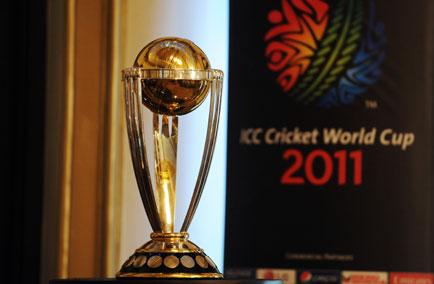 The next four years may see a sway in fortunes, a change in the ICC rankings, and even a change in the team composition. One thing, however, will remain constant. We will be the World Champions. And we will travel Down Under for the next edition of the Cricket
World Cup in 2015
as the holders. And all of this is just one win away.
That one win on
Saturday
against the
Sri Lankans
at the Wankhede will make India the
No. 1 ODI team
according to the ICC rankings, in addition to the No. 1 Test status that they already hold. That one win will be the greatest gift the team can give to Sachin Tendulkar. The bestest farewell it can give coach Gary
Kirsten
. And for millions born after the triumph of
1983
, the first real experience of knowing what it is like to be crowned World Champions.
Overwhelming favourites to lift the Cup before the tournament started, the men in blue have reached the final through determination and not through domination. The bowling was patchy, the combination was being debated upon till the very last game, chasing low scores proved to be a challenge, and the batting powerplays looked like an albatross around their neck. But what was lacking in strategy and implementation was taken care of by belief and by unity.
Indian skipper
MS Dhoni
has himself admitted that it was this unity that ensured the team's march to the final. "Team unity has been the factor; the way we are backing each other, how we don't criticise. When somebody is not doing well we are helping each other."
India
have been tested time and again and each time they have managed to wriggle out of a tight spot and win the battle. And they have found heroes in every game, with the bat and the ball. They have had the players with the heart to take the fight into the opposition camp. And the emotions have been there for everyone to see and be inspired from. Even a generally muted Munaf Patel was a sight to behold in Mohali when he clean bowled Abdul Razzaq.
India's matches have almost seem like a gamble
, but the team has kept their poise. And it has been their desire to win games that has seen them through. Somewhere the loss of 2007 has egged them on. There have been situations where they have gone weak in the knees, but they have refused to buckle down. And if fortune has favoured them, it is because they have been brave.
These men now stand at the cusp of glory. They stand at the edge of being immortalised. They stand to prove that India's era of domination is right ahead.
And all of this is just one win away
Source - ICC world cup